The Class of 2022 has been through the ringer when it comes to recruiting.  Recruiting rule changes, a dead period on college coaches for over a year, and everything else that comes with being 16 and 17 years old in their Junior year of high school.  I was able to spend quite a bit of time on their court and got to see some really solid athletes get after it where I could see them making an impact at the next level.  I never like to label these athletes as to where they would fit at the next level as far as D1, D2, etc. Everything depends on these kids finding the right fit.  All I know is that they can play, and they can contribute in a variety of ways.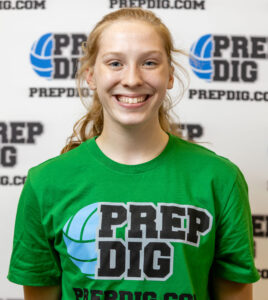 Great sequence on the 2022's court Kaitlin Fassbender jumping out of the gym! pic.twitter.com/UFYzCJyg19

— Chris Fitzgerald (@PrepDigChris) April 23, 2021
Kaitlin Fasbender
Kaitlin Fasbender 5'10" | MB Lawrence North | 2022 State IN – Academy 17 Tsunami 
I saw Fassbender play at Central Zone in January and watching her play more on Friday night, I could see how much of an overall athlete she is.  At 6'0 tall, she has the long wingspan to really control the net.  She is laterally quick and is also fast to the ball on a slide.  She's the type who can play high and has to be touching around 10 feet which also playing with the edge and chip on her shoulder where she won't let you beat her.  The intangibles on this athlete are tough to measure, but she will be a solid pick up at the next level. She is also a high academic prospect as well!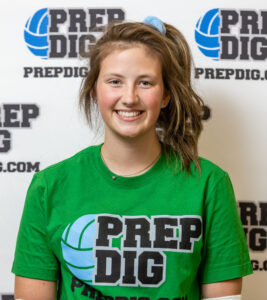 2022 setter Madison Kmetz so smooth staying neutral setting the tempo in front or behind to the right side. Solid pick up at the next level. pic.twitter.com/mtWjY3uXY9

— Chris Fitzgerald (@PrepDigChris) April 23, 2021
Madison Kmetz – Michigo Chicago 17 National 
Kmetz was the best setter in the gym Friday night.  The 5'9 setter made everything look effortless from being able to set a quick tempo ball to setting behind for a slide.  The key to her success is that it all looks the same coming out of her hands where she receives the ball high and neutral.  Great feet, great hands, and the ability to put her attackers in a position to score points.  She also has the intangibles that every setter needs.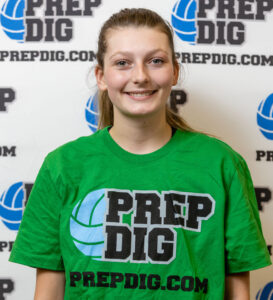 Delaney Martin – Boiler Juniors 17 Gold 
Extremely athletic with a whip of an arm.  Martin was someone who could swing from anywhere in the front row.  When athletes are in mini court games, it's always interesting to see their overall skill.  Martin just seemed to look comfortable everywhere.  She is a 5'11 Middle Hitter, but I could see her at the next level being used at any front row position, even the left or right pin.  With an arm swing like hers, she is bound to be a point scorer.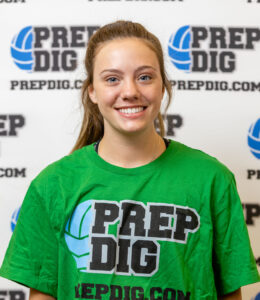 Avery Holubar
Avery Holubar 5'10" | OH Center Grove | 2022 State IN – The Academy (Title Photo) 
Holubar is a 5'10 outside hitter where I saw her really swing a heavy ball from the right side.  Well trained, long, athletic, Holubar was able to contact high and put a ball away.  She could also establish a strong block as well.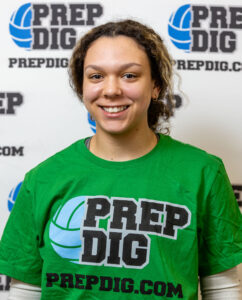 51 – Amaya Lowry Amaya Lowry 5'9" | RS Heritage Christian | 2022 State IN a really explosive attacker out of system pic.twitter.com/1AWjsN6WiP

— Chris Fitzgerald (@PrepDigChris) April 23, 2021
Amaya Lowry
Amaya Lowry 5'9" | RS Heritage Christian | 2022 State IN – The Academy 17-1 Tsunami 
Lowry is a 5'9 right side that plays much bigger than what her height might say on a roster sheet.  She swings with plenty of pace and top spin which makes her really dangerous from the right side out of system.  A six rotation right side is something plenty of programs would love to have in their gym and with Lowry, she knows the game well.  The high IQ of when to let it rip and when to be efficient always makes her a positive player for her side of the net.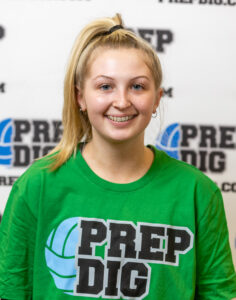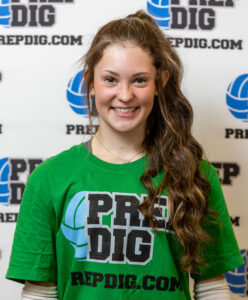 Jocelyn Strange Jocelyn Strange 5'1" | DS/L Loogootee | 2022 State IN – Metro Volleyball Club 
Cara Wlodarcyzk – Academy 17-2 Riptide 
The two defensive specialist/liberos worked really well with each other.  I thought for sure they had played on the same club team or high school team because they seemed to know how to navigate the backrow together.  They had really quiet platforms, used their angles well, could serve receive, and just had a presence on the court which is what they need to be as a libero.  Sometimes it can be really tough to standout as a defensive specialist, but these two definitely jumped off the page in multiple ways on Friday.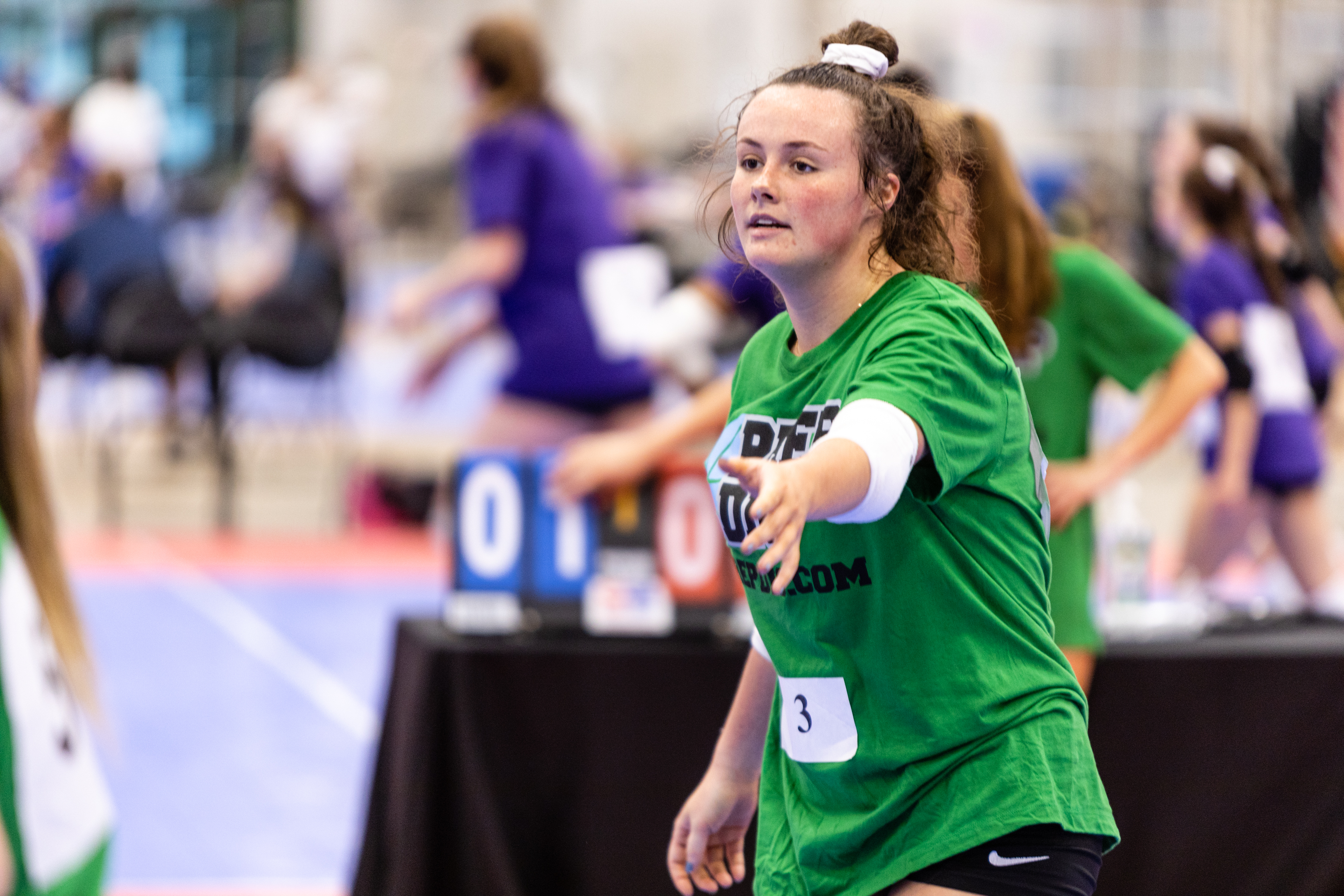 Olivia Birge – Stateline Pride Volleyball Club 17 Elite
Borge is a setter, but she really showcased her all around ability where she can step in and play anywhere.  As a setter, she can hit all the tempos, but even put her in the backrow or frontrow and you can't tell she is playing out of her primary position.  She can swing and defend, showing her versatility as a well rounded volleyball player.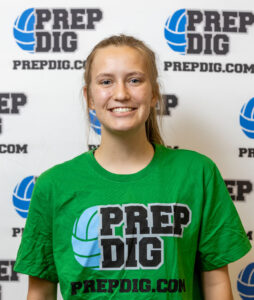 Mara Briscoe – Cincy Classics 
What I enjoy about events like this is that we get to see athletes from multiple states.  We had athletes coming from Illinois, Wisconsin, Michigan, and Briscoe – who is from Little Miami High School in Ohio.  Briscoe is another who has a solid all around skill set with great hands, primarily a setter, but she was also able to defend out of the backrow as well as attack from both sides.  The value of athletes who can step in and play any position brings so much potential at the next level.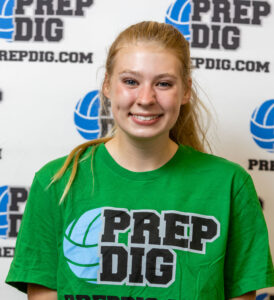 Kassidy Boener – Boiler Juniors 17-1 Elite
Aggressive and no fear.  Boener was someone with an aggressive approach and a violent arm swing.  She may be considered undersized at the pin, but she definitely brings a spark to the court.  A fun athlete to watch who can contribute in six rotations, Boener is one who will score points from the pin or out of the backrow.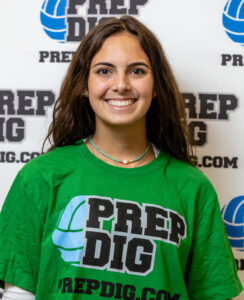 Josie Jones – Grand Park Academy 
Jones is a 5'10 outside hitter who is able to swing from the pin.  Well trained with a whip of an arm swing she can put some pace of her ball where its sure to score points and get the other side out of system.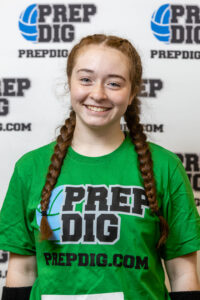 Jasmyn Meeker – Statelne Pride VBC
When I first saw Meeker take the court I was thinking she was probably a DS because she was extremely scrappy, solid platform, high motor – for sure a DS.  Not quite, her primary position would be as a setter, but based on her defensive play and even her ability to attack at the net she's another overall steady player who can contribute in multiple ways.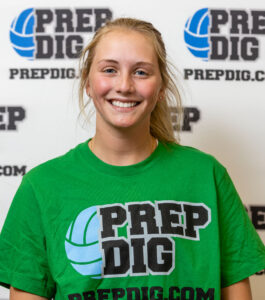 Gracie Lowry
Gracie Lowry 5'10" | OH Bloomfield | 2022 State IN – Tier Ten 
Lowry is a really physical outside attacker.  She is just under six feet tall, she has the athleticism and hops to really get up and attack high on the ball.  She showed she could hang with some of the top players in the gym with her offensive ability to terminate.