We've added quite a few names to our list of committed athletes lately. Nebraska continues to produce.
Not only have we updated players' numerical order in this 2023 update, but we also put plenty of new college pledges into the database. That's a reflection of the fast-moving wave of 2023 commitments Nebraska has just seen, and it's time to feature them here.
This is a quick look at some of Nebraska's latest 2023 commitments.
On the Outside
The past several weeks have been great for Nebraska outside hitters in the Class of 2023. But, we don't even have to go that far back in time to find a major commitment.
High-flying pin hitter Stella Adeyemi
Stella Adeyemi 5'9" | OH Papillion-LaVista South | 2023 State #83 Nation NE made headlines a few days ago and announced her commitment to Hawaii. After a high school state championship last fall and a spectacular year with Premier 17 Gold this year, it was only a matter of time before Adeyemi would find the right fit at the next level. Hawaii has had plenty of past success with left-side hitters who can fly (Kanani Danielson is my favorite example), so I'm excited to follow Adeyemi's development with the Rainbow Wahine in the years to come.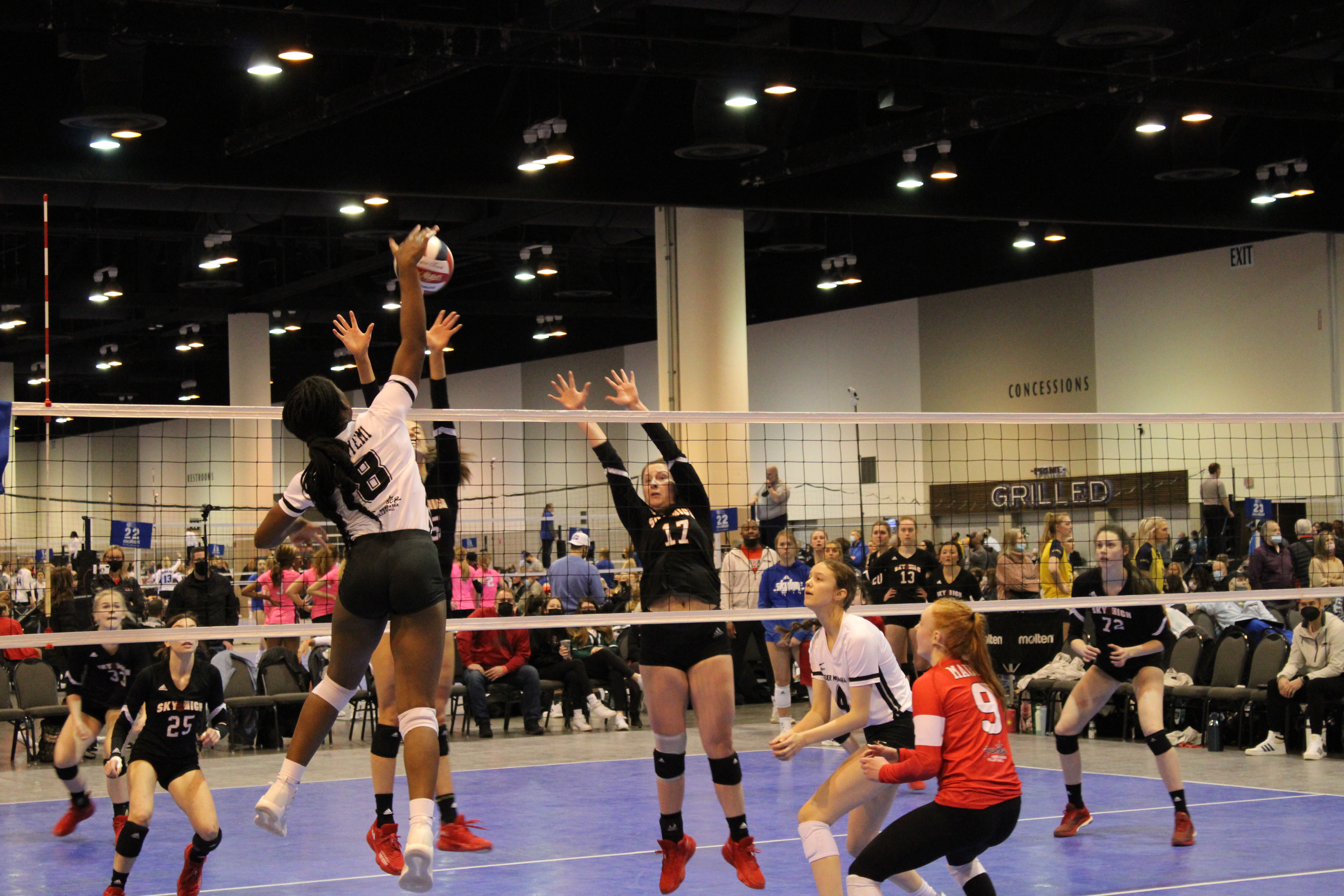 Another Nebraska outside hitter has joined the future D1 ranks with Evan Glade
Evan Glade 5'11" | OH Millard West | 2023 State NE committing to SMU. Nebraska Juniors 17 Black got a lot of highlight moments from this six-rotation attacker. With the club season complete, Glade has a chance to take another step forward on a Millard West team that should be very formidable in 2022.
Glade's Nebraska Juniors teammate also got in on the commitment action recently. GICC standout Gracie Woods
Gracie Woods 6'0" | OH Grand Island CC | 2023 State NE will join the Northwest Missouri State roster in 2023, and her vast experience on big prep stages will suit her well at the next level. This is another outside hitter who ought to be poised for an incredible senior finale this fall.
Karli Heidemann
Karli Heidemann 6'1" | OH Diller-Odell | 2023 State NE has also made a big D1 commitment after her storied career with VCNebraska and Diller-Odell. This physical outside hitter will join Montana State in 2023 and joins 2022 standout Mya Larson as another VCNebraska outside hitter to choose the Bobcats. That's quite a tandem to lead Montana State into the future.
And we're not done with these newly committed outside hitters, either. Caitlin McCormack Caitlin McCormack 5'8" | OH Millard North | 2023 State NE is heading to Minnesota State, a program that has thrived off of recruiting talent from all of the Midwest and Great Plains. The Premier Nebraska gym wouldn't be the same without McCormack's stout passing skills or quick arm on the left pin, so it's nice to see her get rewarded for her efforts.
Finally, multi-sport athlete Gracie Kircher
Gracie Kircher 5'11" | OH Norris | 2023 State NE announced her intent to play volleyball at Washburn. The Topeka, Kansas, D2 school just hauled in Nebraska preps Sydney Conner, Kealy Kiviniemi, and Ella Waters in the 2022 class. Washburn clearly is content with establishing a pipeline to the Cornhusker State, and Kircher will add yet another layer of Nebraska talent to the Ichabod frontcourt in 2023.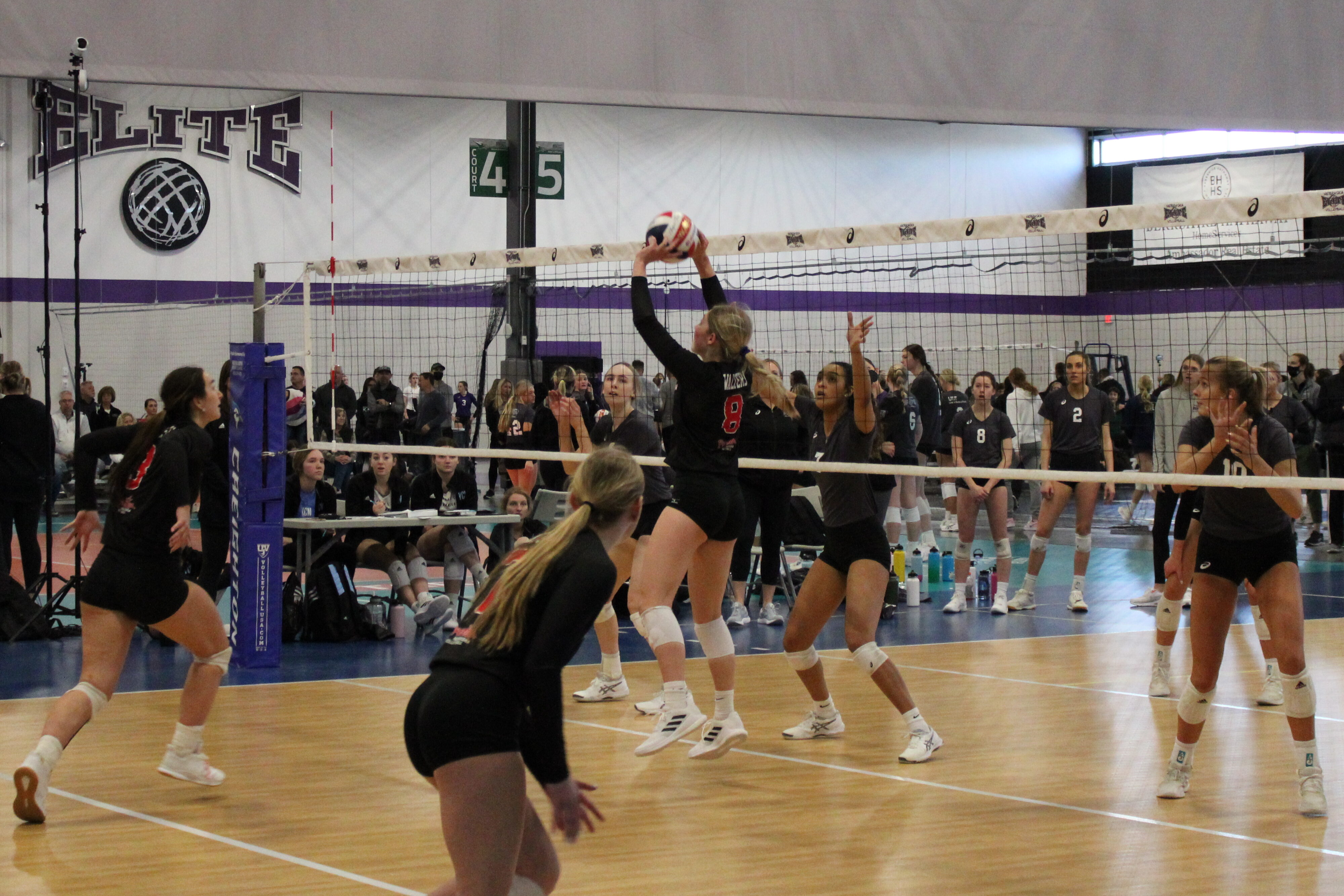 The "Outliers"
Sure, the outside hitter spot saw much of the recent action in Nebraska's flurry of 2023 commitments. We still can't go without recognizing a couple of other athletes who just made pledges.
Middle blocker Haley Wolfe
Haley Wolfe 6'2" | RS Elkhorn | 2023 State NE recently committed to Wichita State after compiling a wealth of highlight moments for Nebraska Elite this year. We've seen Wolfe thrive at opposite, too, so her versatility will be fun to follow as she transitions to the next level.
We've already made one Minnesota State mention on this feature, and the Mavericks get another one on the board with setter Skylar Walters
Skylar Walters 5'9" | S Millard West | 2023 State NE . This well-rounded athlete took the reins of the Millard West offense last fall and followed that up with a great 2022 campaign with Premier 17 Black. Nebraska connections will surely be present with a lot of these college rosters, which makes my viewing experience that much better.