Over the weekend of August 1st, I had the privilege of covering the PrepDig/Baden Pacific Northwest Invitational Training Camp. The camp was structured to bring the best athletes in Oregon and Southwest Washington into one facility and let them compete. With COVID-19 the opportunities for athletes to compete have been severely limited, so this was a great chance to get the best of the best in one place. While some players were not able to attend, the Courts were filled with forty-seven incredible volleyball players. Be on the lookout for content coming highlighting players in attendance.
Below are the attackers who represented their class and position well at the camp.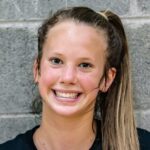 Emmy Hansen Emmy Hansen 5'10" | OH Camas | 2023 WA , 5'11″, OH, Camas High School, Excel NW
What makes Hansen such a special player is her athleticism. An incredibly athletic attacker, she can step into any position in the front row. Originally a middle blocker, she has transitioned to an outside hitter given her high vertical and great court awareness. When in the middle she moves very well laterally and is able to get to the pins to close the block. A fast learner and incredibly coachable, she has made significant improvements to her game in just a couple of seasons. 
Check out Hansen's explosive outside attack! 
Hansen had a successful sophomore season for the Camas High School Papermakers, who finished first in league and seventh in the 4A State tournament. As a Varsity returner, she was able to make an impact on the outside. She received the Coaches Award for the Papermakers in 2019. 
This past club season she played for Excel NW 16-1 Rox.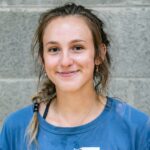 Rylie Reeves
Rylie Reeves 5'11" | OH Columbia River | 2022 WA , 5'11″, OH, Columbia River High School, Excel NW
What makes Reeves such a special player is her attacking toolbox. Her outside attack is coupled with many different angles and shots, making her unpredictable for blockers. While her sharp angle cross-court shot has proved deadly for her opponents, she also has a great line swing when the block is taking her cross. She is also an impressive defender, with consistent passing on both defense and serve receive. Never afraid to step in an pass the ball, she helps her team stay as in system as possible. 
Check out Reeves' bouncy middle swing! 
Reeves had a standout high school season, helping the Columbia River Chieftans finish seventh in the 2A State tournament. Being the only freshman to make Varsity her first year, she came back this season with a vengeance. She has totaled up 1187 swings, hitting an average of .225, over just two seasons. This past season she was awarded Second Team Greater St. Helens 2A All-League. 
Last club season she played for Excel NW 16-1 Rox.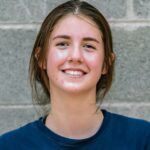 Lauren Dreves, 6'0", OH, Columbia River High School, Oregon Juniors Volleyball Academy
Dreves was the youngest player in attendance at this camp as the only incoming freshman and for good reason. What makes Dreves such a special player is her arm swing. She swings fast driving the ball at her defenders with ferocious velocity. She has become multifaceted in her attacking, mixing up how and where she places the ball. The younger sister of Alison Dreves
Alison Dreves 5'10" | OH Columbia River | 2021 State WA , a Marian University commit, and the daughter of Theresa Dreves, who played at Gonzaga University, she has grown up in the gym. Being exposed to volleyball from a young age, when it was finally her time to play, she improved rapidly, seeing success as an attacker for her 12U and 14U teams. She has really honed in on her defense the past couple of seasons to become a standout all-around player.
Check out Dreves' high flying middle attack! 
Though she has not competed with Columbia River High School yet as the season was postponed due to COVID-19, it is safe to say she will be an impact player for them. Due to her birthday cutoff, she has to play one year ahead of her peers, so this past season she played on the 15-1 National team at Oregon Juniors Volleyball Academy. Because of this, she has already got a taste of what volleyball looks like at a more competitive and fast-paced level and thrived. Also, it is important to note she made the 2020 AVCA Phenom Watchlist, the only class of 2024 to do so from Washington.
This past club season she played for Oregon Juniors Volleyball Academy 15-1 National.